Tristan LeGrande
Criminal Defense Lawyer
Top rated criminal defense attorney Tristan LeGrande's education, employment history, professional memberships, awards & licenses to practice law.
Licenses
State bar of Texas, Licensed To Practice law
Federal admission to practice law, Southern District of Texas
Professional Associations
Harris County Criminal Lawyers Association (HCCLA)
Texas Criminal Defense Lawyers Association (TCDLA)
College of the State Bar of Texas
Awards & Recognition
Expertise Best Criminal Defense Lawyers in Houston, 2016-2023
The National Trial Lawyers: "Top 40 Under 40" in Texas. 2017-2023
Education
South Texas College of Law, Doctorate of Jurisprudence (J.D.)
University of Oklahoma, Bachelor of Arts (B.A.), Political Science & English
Legal Experience
LEGRANDE LAW, (2012 – PRESENT)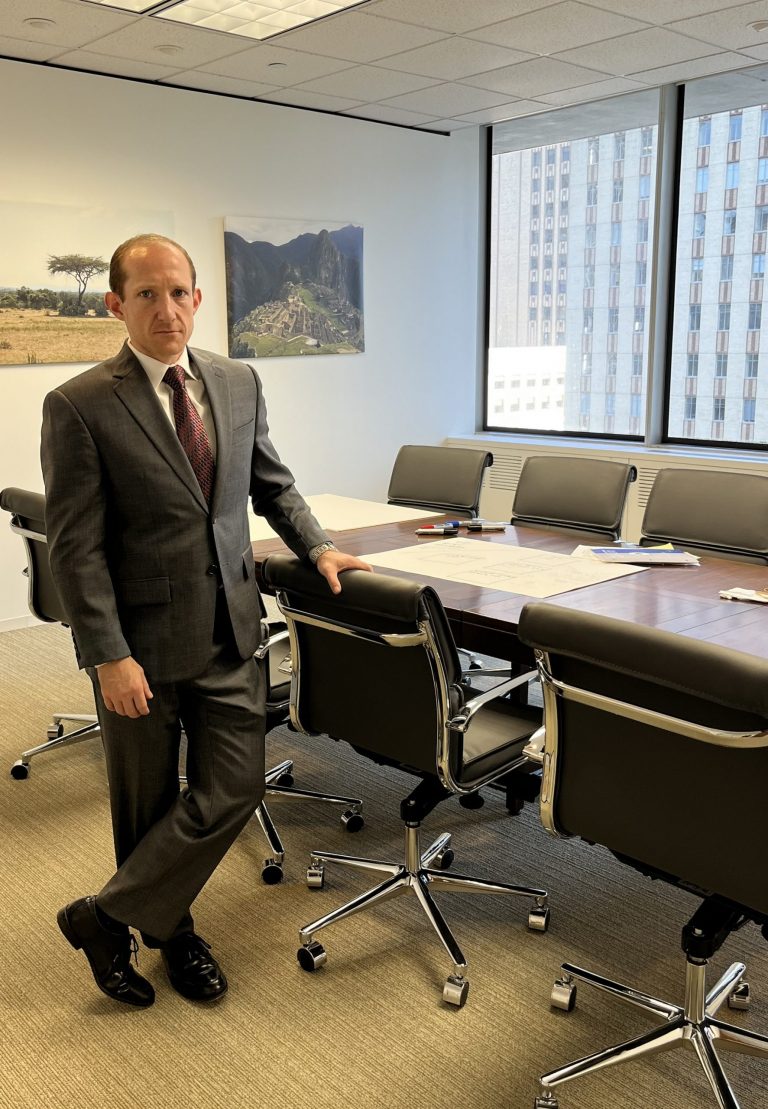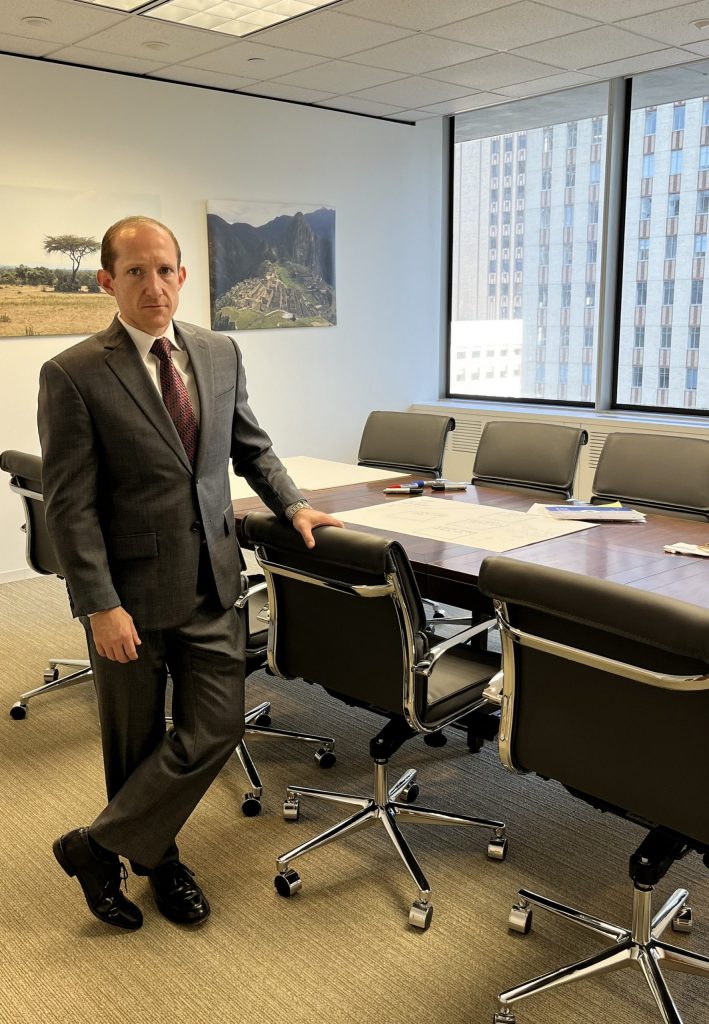 Client focused, proven results.
Trusting your attorney to defend your freedom is critical. That is why at LeGrande Law the focus is on fighting for the Client, and addressing their concerns during the process. Every client has direct and immediate access to attorney Tristan LeGrande. If facing criminal charges, we understand it is one of the most important matters in your life. We have a passion for defending our clients constitutional rights – LeGrande Law is dedicated to fighting zealously for our clients.
LeGrande Law has a track record of success. We win over 90% of our cases by dismissal or a not guilty at trial. Hype doesn't matter, results do. Our goal is to win your case, whether that means working out an agreeable plea agreement, a dismissal, or a not guilty at trial.
Attorney Tristan LeGrande utilizes cutting edge defense tactics, explores all possibilities to achieve the best results for his clients. Here at LeGrande Law we win for our clients – before you decide to take a deal, take advantage of a FREE consultation!
Awarded "Top 40 Under 40" in Criminal Defense, National Trial Lawyers for the 6th year (2017-2023)
Need help for a criminal matter?
Got Felony Charges Dismissed
Posted by: Anonymous
February 9, 2023
I wanted to take a moment to express my deepest gratitude to my lawyer, Tristan Legrande, for his unwavering support and exceptional legal representation throughout my case.
I hired Mr Tristan for my felony charges (Money Laundering and Money Service Violation) and from the very first meeting, I knew I was in good hands. He was knowledgeable, compassionate, and reassuring, always taking the time to explain the legal process and my options. He fought tirelessly for my rights and worked tirelessly to get the best possible outcome for my case.
Thanks to his hard work and dedication, I was able to secure a favorable plea deal that got my case dismissed, which has allowed me to put this difficult chapter behind me and move forward with my life.
Tristan went above and beyond his duties as my lawyer. He was always available to answer my questions and provide guidance, no matter how busy his schedule was. He was always professional, respectful, and treated me with dignity and understanding.
I cannot express enough how grateful I am to have had Tristan on my side throughout this difficult time. I would highly recommend him to anyone in need of legal representation, as his expertise, dedication, and unwavering commitment to his clients is unmatched.
Thank you, Tristan, for everything. Your hard work and dedication will always be remembered and appreciated.
Excellent Attorney
Posted by: anonymous
July 27, 2022
When I got my dwi my whole world collapsed in, but Tristan walked me through what would and could happen with his expert knowledge. When I was scared that I was going to lose my career because of the charge Tristan was still there walking me through reminding me to take everything one day at a time. When the time came and my case was resolved, Tristan was still there helping me through each step of the way. I truly appreciate his professionalism and patience with me through the process. The peace of mind and knowledge he brought were well worth the money spent. Thank you Tristan!
Excellent Service
Posted by: Walter
July 3, 2022
Excellent service, he's a really good lawyer. He solved my case, I would recommend him 100%.
Great Attorney!
Posted by: Bryant
July 1, 2022
Tristan Legrande by far is the best man for the job for any criminal case. I highly recommend Mr. Legrande. The felony that I caught was the second one of its nature,and of course I was scared out of my mind,he eased my mind about the whole process. Great customer service and very professional. He is a amazing attorney. He'll work with you so he's very affordable. I am grateful for the help I received. When it was all said and done,he was able to get my felony case (family violence) dismissed. I am referring him to all my friends and family.
Felony case
Posted by: anonymous
November 5, 2021
I got myself in a situation and i hired Mr. LeGrande to represent me on gun charges. I was charged with carrying a weapon in a prohibited place and charged with 3rd degree felony. Hands down couldn't of had a better lawyer than Tristan LeGrande, very confidence, professional knows his job and kept me informed regarding the case, he explained everything every step of the way He was able to modified my bond conditions and after some months got my case dismissed. On behalf of my family and me thank you TRISTAN LEGRANDE
Family Assault Charge
Posted by: anonymous
December 16, 2020
I got myself in a situation I never dreamt possible spending my first time in jail in a situation I had no idea whether I even needed an attorney. It really was the most miserable time of my life and I wanted this whole experience just to be taken care off as soon as possible so I could focus on going back to running my business and enjoying family life!
Tristen was referred to me by a friend also an attorney telling me I need to contract this guy to defend me. Even though months of my life seemed to be on hold and very stressful at times, hiring Tristan relieved me of more distress than I could handled if I had tried to defend myself. Tristan knew exactly how to handle my case in a time of Covid which was a whole nother level. His knowledge and professionalism made his law firm an easy choice helping me in a time of need about an industry I knew Zero about. I have no regrets spending the money having a professional like Tristan made me feel comfortable he was going to get the right results we discussed and indeed his advise and professionalism worked in my favor.
Thanks again Tristan for making my nightmare situation bearable.
This guy knows what he is doing…
Posted by: Blair Fisher
March 10, 2020
This guy knows what he's doing. He doesn't sugarcoat and gives great legal advice. He may see mild-mannered when you meet him but he is definitely a pitbull in the court room. There was an obvious bias in the courtroom against us, but Legrande Law was able to pull out a win. He also was willing to do an installment plan. You need a lawyer like him.
Felony Cases
Posted by: Francisco
August 10, 2020
Caught 2 felony charges then hired Tristan as my defense attorney, and I couldn't be any happier with the results. He got me off the hook expeditiously. Very professional and knows what he's doing. If you caught a serious case, call Tristan LeGrande!
Best Choice
Posted by: Kimberly
April 28, 2020
I found myself facing charges that could change my life and ruin my career. I was feeling devastated. I hired Attorney LeGrande, he was knowledgeable and professional,. He answered all my questions and always responded, even on weekends. He was honest and gave me all options possible. Thanks to him defending me, my case was dismissed!! I am grateful and would recommend him to anyone that needs a smart dependable lawyer!!
He Don't Talk He Show
Posted by: Queen
October 5, 2019
The best lawyer I had hands down,
He know's his job and what to do, very confidence super professional he won't disappoint you I appreciate you so much can't thank you enough you very smart very bright again thank you TRISTAN LEGRANDE
Unlawful carry….
Very Great Attorney
Posted by: daniel
February 11, 2019
Mr. Tristan is one the beat lawyers i have seen i was facing a case that could of had me 2 years in jail minimum. even though i was innocent but i had no way to fight it myself i hired mr. Tristan and he worked with me he gave me advice and after dealing with so much bs thtough harris county my case got dismissed i was so relieved and i am so thankful and i reccommend anyine going through a hard case to hire this lawyer you will not find a better lawyer that makes you feel at ease as long as your honest he will have your back… Again thank you so much mr. Triatan legrande
Excellent lawyer
Posted by: anonymous
January 24, 2019
Tristan was hired very last minute, a couple days before the schedule parole hearing. He managed to get everything that he needed for the pending parole hearing and was able to get his clients parole re-instated. His client was able to get out on a timely manner, I know every situation is different but we are very pleased with him and are very thankful that he was able to help us. Tristan was also very clear and always made sure to communicate with us. I will definitely hire him again if needed to, and I will also refer him to anyone who is needing his type of legal service or advise. Thank you Tristan.
Best Criminal Lawyer.
Posted by: Michael
November 7, 2018
Tristan represented me on an 3rd degree felony assault of a family member impeding breath charge. He was on point from the beginning – Tristan phoned me to alert me of a warrent placed for my arrest related to this charge so I may not be caught off guard, as well as, to present myself in the best possible light with the court. As luck has it I was assigned one of the most difficult judges in Harris County. While on bond I caught an additional charge (eventually dismissed) which placed me back in front of this judge. Judge placed me in jail with no bond. Questioning if that was legal, Tristan envoked my consitutional rights and obtained bond from Judge. While in jail with no bond Jesus Christ couldn't of got me out of jail, but I was very confident Tristan was fighting for my rights to have me a bond. A lesser lawyer and I would of sat in jail months until trial. The complaining witness was unscrupulous at best and when trial came Tristan strategically avoided the potential embarrassment of trial and negotiated the best possible outcome/deal – reduced to a misdemeanor with barely a year deffered adjudication (not probation/not a guilty verdict) and less than 24 hours community service and minimal fines and fees. If I would of placed my trust in a lesser attorney I would of potentially been a convicted felon for the rest of my life with a violent charge made worse by the domestic violence stigma. If I were to ever make a false move under those types of circumstances in the future whatever mistake I made would be compounded. Hire Tristan! Trust Tristan and tell him everything, every detail of the truth – that's how he wins cases!
First Degree Felony dismissed
Posted by: anonymous
July 6, 2017
About a year ago my world came to a complete stop. I got arrested and I feared the worst because my charge was an extremely severe charge that could have 5-99 years in jail time. I knew hiring the right lawyer would be my only hope to winning this case. I consulted a couple of different lawyers but either felt like they just wanted my money or that they didn't really have my best interests in their minds. After speaking with Tristan, I knew that he was going to be my choice. He was respectful, honest, but also gave me more info than anyone prior had. The case dragged out over months and the offers were not pretty. Started out with 7 years jail time, then down to 6, and finally probation. Now normally, most people would accept probation on such a huge offense like mine. Unfortunately, I could not accept this bargain. After conversing with Tristan about our odds we decided to take it to trial. He did not promise that we would win but he also did not make me feel like we had no chance. Over the next few months, Tristan worked tirelessly on our arguement while I was able to go about life while I was out on bail. I will be honest, I feared the worst. A few days before our trial date I got the best news of my life. They were dismissing my case! I literally cried tears of joy after hearing that. I could not believe it. Tristan presented such a good arguement that the defense had to discuss it and they decided it would be best to dismiss. Tristan is an excellent attorney who responds promptly and always has your best interests in mind. I HIGHLY recommend hiring Tristan as your lawyer and would definitely recommend him to anyone that I knew.
Heaven Sent
Posted by: Biko Reese
November 13, 2016
I had the biggest scare of my life when I was facing 25-LIFE for evading arrest in a motor vehicle. No one was injured or killed. The charge was enhanced due to previously being convicted twice for offenses other than evading. I was denied bond, then after 90 days, was given a $50k bond which I eventually made. I hired an attorney that I later realized was a con with a license and lost my family's money. After reading negative reviews about that liar… I mean lawyer, I came across Tristan Legrande. This man was the complete opposite! Words cannot describe how much of a blessing he actually was! He never lied or gave me any false hope, yet was very determined, genuine, and showed that he actually cared. We went to trial and the case was dismissed on the first day! THE VERY FIRST DAY! Can you imagine fighting a charge for a whole year, that could cost you the rest of your life away from everyone and everything you love, and beating it right after the jury was selected? That was nothing short of a miracle! NO BS, THIS MAN IS MY PERSONAL HERO! My family and I thank you with all of our hearts Tristan! You saved my life, and for that I am forever grateful! If anyone is looking for an attorney that will really fight for you… LOOK NO FURTHER! THANKS AGAIN TRISTAN! THE ONE AND ONLY! "